About Us – Executive Valet Dry Cleaners, Lawrenceville GA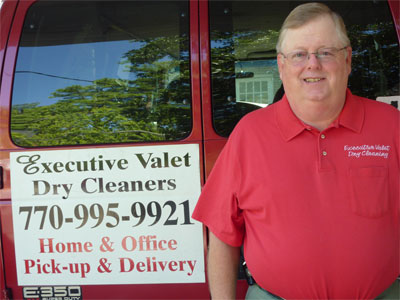 We are an independent family-owned and operated business. When you call our number, you get the owners, Richard and John.
Executive Valet has been in the dry cleaning business since 1988, and currently serves three Georgia counties - Gwinnett, North Fulton, and South Forsyth.
With us, you really do have your very own valet dry cleaners. We are:
Fast and Efficient
Committed to the highest quality dry cleaning service available
Committed to a 100% satisfaction guarantee
Our corporate office is located at 242 North Perry Street in the heart of lawrenceville Georgia. However, since we're a valet service, we come to you.
To sign up as a customer, simply call us on 770-995-9921 or fill out this form.